Collection: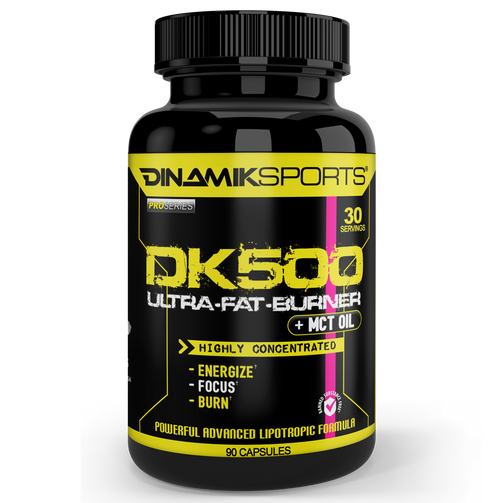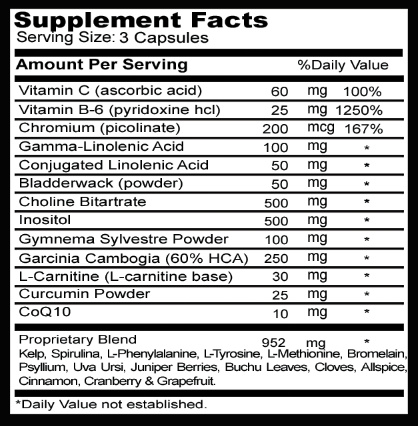 Collection:
DK500 - Ultra FAT Burner - 90 Capsules
DK500 - Ultra FAT Burner - 90 Capsules
Regular price

$35.00

Sale price

$27.99
Tax included.
Shipping
calculated at checkout.
START YOUR FAT-BURN-ATHLON TODAY.
GO THE DISTANCE WITH A STIMULANT-FREE FAT BURNER.
Lose weight and feel great with our all-natural weight loss supplement! Formulated with powerful ingredients to help boost metabolism, suppress appetite, and increase energy levels, this supplement is the perfect addition to your weight loss journey. Say goodbye to stubborn pounds and hello to a happier, healthier you!
If you're looking for a product to support your weight loss goals but don't want stimulants, DK500 is for you. 
Designed with a blend of natural ingredients such as oils, roots, and plant extracts, DK500 is a caffeine-free supplement.
DK500 supports metabolism and appetite control.
Garcinia Cambogia is a great appetite suppressant.
Chromium helps control blood glucose response so the dieter feels fewer cravings for carbohydrates.
Choline Bitartrate works by promoting lipolysis, meaning you can burn more fat than you would at your normal metabolic rate, helping delay fatigue.
Inositol cuts high cholesterol, helps burn fat, and soothes skin conditions.